Hoa hậu Hào quang Quốc tế – Miss Aura International là cuộc thi sắc đẹp quốc tế được tổ chức hàng năm kể từ năm 2006 tại Thổ Nhĩ Kỳ, trước đó được gọi là Miss Kremer International. Đêm chung kết cuộc thi Miss Aura International 2021 vừa diễn ra vào tối ngày 4 tháng 10 năm 2021 tại thiên đường Rixos Sungate Resorts, thành phố Antalya, Thổ Nhĩ Kỳ.
Miss Aura International is an international beauty contest held every year since 2006 in Turkey which was earlier known as Miss Kremer International. The 16th edition of Miss Aura International i.e. Miss Aura International 2021 took place on 5th October 2021 at the heavenly Rixos Sungate Resorts, Antalya city, Turkey.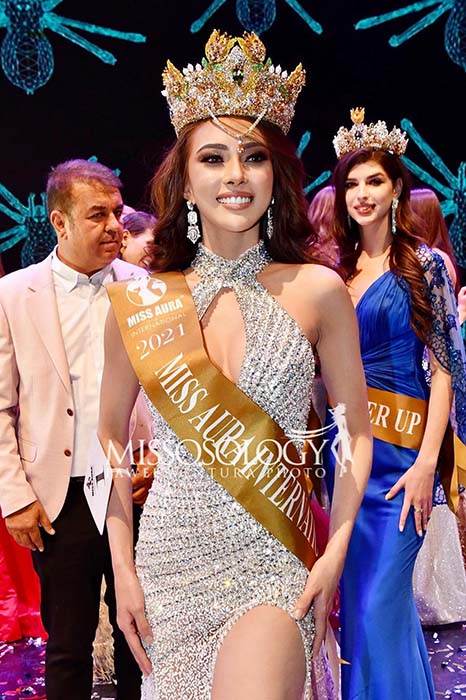 Người đẹp Alexandra Faith Garcia của Philippines đã xuất sắc đăng quang ngôi vị Hoa hậu Hào quang Quốc tế 2021. Cô được trao vương miện bới Miss Aura International 2020 – Andreia Correia (đến từ Bồ Đào Nha).
Alexandra Faith Garcia of Philippines was crowned as the new Miss Aura International 2021. She succeeded Miss Aura International 2020 – Andreia Correia of Portugal for the title.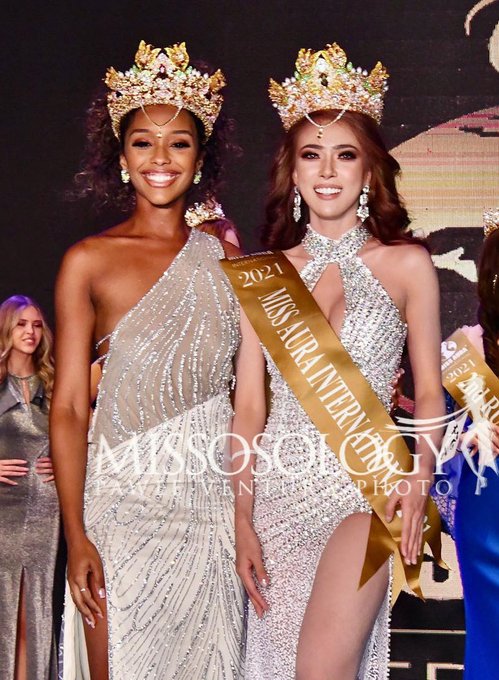 Danh hiệu Á hậu 1 được trao người đẹp Romania – Alexandra Stroe, Á hậu 2 thuộc về cô nàng Katerina Pidkopai đến từ U-krai-na. Hai danh hiệu Á hậu 3 và Á hậu 4 lần lượt được trao cho Maria Del Mar Meza (đến từ Colombia) và Cassandra de Soussa của Pháp.
First runner-up was Miss Romania – Alexandra Stroe, Second runner-up was Miss Ukraine – Katerina Pidkopai. Miss Colombia – Maria Del Mar Meza and Miss France – Cassandra de Soussa are third and fourth runners-up.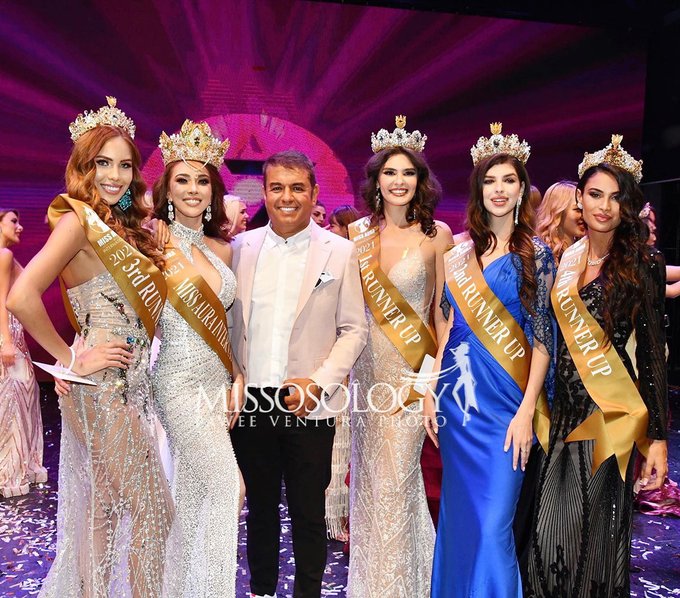 Alexandra cao 170 cm, đến từ Olongapo, Philippines. Cô đã tốt nghiệp cử nhân Du lịch tại Đại học Columban. Cô ấy đã được đào tạo chuyên sâu về mọi mặt tại Trại đào tạo Hoa hậu Kagandahang Flores.
Standing tall at 170 cm, Alexandra, hailing from Olongapo, Philippines has graduated with a degree in BS Tourism from the Columban College. She has trained in every physical aspect under the Kagandahang Flores Camp.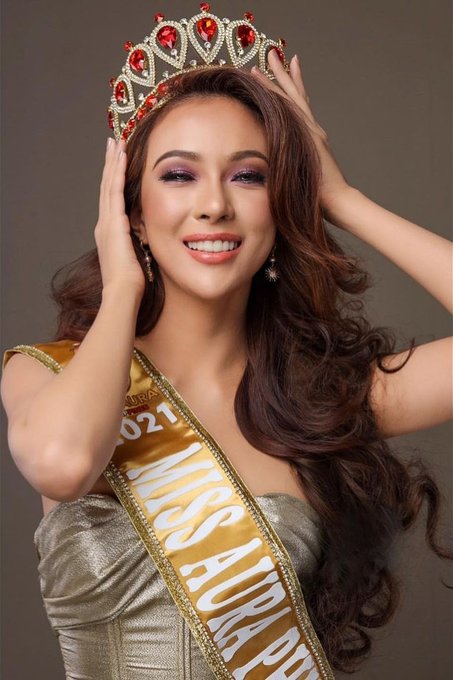 Cô đã từng tham gia Mutya ng Pilipinas 2014 và lọt vào Top 10 chung cuộc và sau đó, cô cũng tham dự cuộc thi Binibining Pilipinas 2016. Gần đây, cô đại diện cho Thành phố Olongapo tại Binibining Pilipinas 2021, nơi cô được trao danh hiệu Miss World Balance 2021.
She has been a part of Mutya ng Pilipinas 2014 and placed in Top 10 finalists. And later, she also rocked the stage of Binibining Pilipinas 2016 competition with her appealing charisma and high confidence. Recently she representing the Olongapo City at the Binibining Pilipinas 2021 where she was awarded with the Miss World Balance 2021 title.